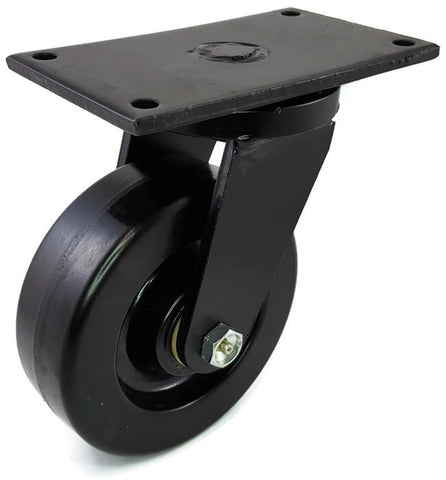 Complete Casters 6 x 2 PHENOLIC SWIVEL
— on sale!
Item # : FWHPR150 WTP7X4 *
6 X 2 PHENOLIC SWIVEL, ROLLER BEARING, PLATE SIZE 7" x 4", BOLT HOLE SPACE 3" x 4", HOLE CLEARANCE 10MM, 1200LB CAP
The phenolic wheel is high impact resistant, rolls easily, provides good concrete floor protection and is quieter than steel wheels. Resistant to oil, grease and solvents. This plate is excellent for weld-on applications.
Recommended Applications: coaster, dolly, furniture, general, industrial, roller, scaffold, trolley, utility

Ideal for the following Environments: freezing