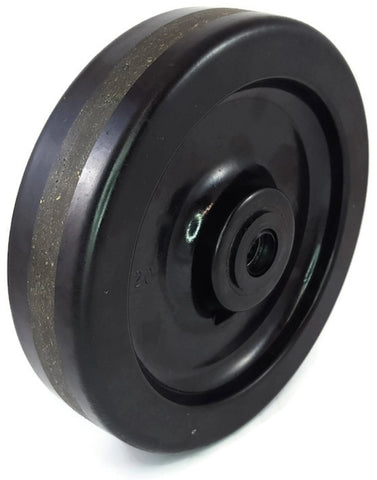 Wheel 8 X 2 · PHENOLIC
— on sale!
Item # : BLP-PH-080X020/050R *
8 X 2 PHENOLIC WHEEL, 3/4 RB, 2-3/16 HL, 1400 CAP
Phenolic wheels are made of a macerated canvas or fibre-filler impregnated with phenolic resin and moulded under extreme heat and pressure into a product with a uniformly hard, smooth finish. The resulting wheel is resistant to corrosion from oil, water, grease and most commonly used solvents. It's uniformly hard surface means it rolls very easily, but it is not as hard on floor surfaces as metallic wheels and will not leave marks like some rubber wheels can.
Recommended Applications: coaster, dolly, furniture, general, industrial, roller, scaffold, trolley, utility

Ideal for the following Environments: freezing