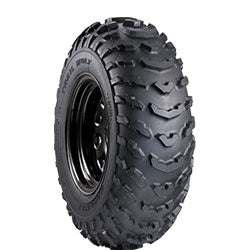 Tire (fees apply) 20x11-8 CARLISLE Trail Wolf 4ply
Item # : TTA201108 TW A
20x11-8 CARLISLE Trail Wolf 5/8" Tread Depth 4ply (20.12"OD@7PSI) (340lb cap) (14.5lbs)
Deep wrap-around tread design promotes forward traction while minimizing lateral slip. Stiff sidewalls increase cornering control. Compound formulated for longer wear and increased replacement intervals. Extended wear product. Popular sport and youth quad sizes also available. Designed with rim guard to protect wheel lip.
Recommended Applications: cart, chair, dolly, furniture, gate, general, hand, truck, industrial, office, roller, scaffold, trolley, utility


Please call us at 1-800-661-6600 for a quotation and estimated delivery times. You may also visit us at a location near you.